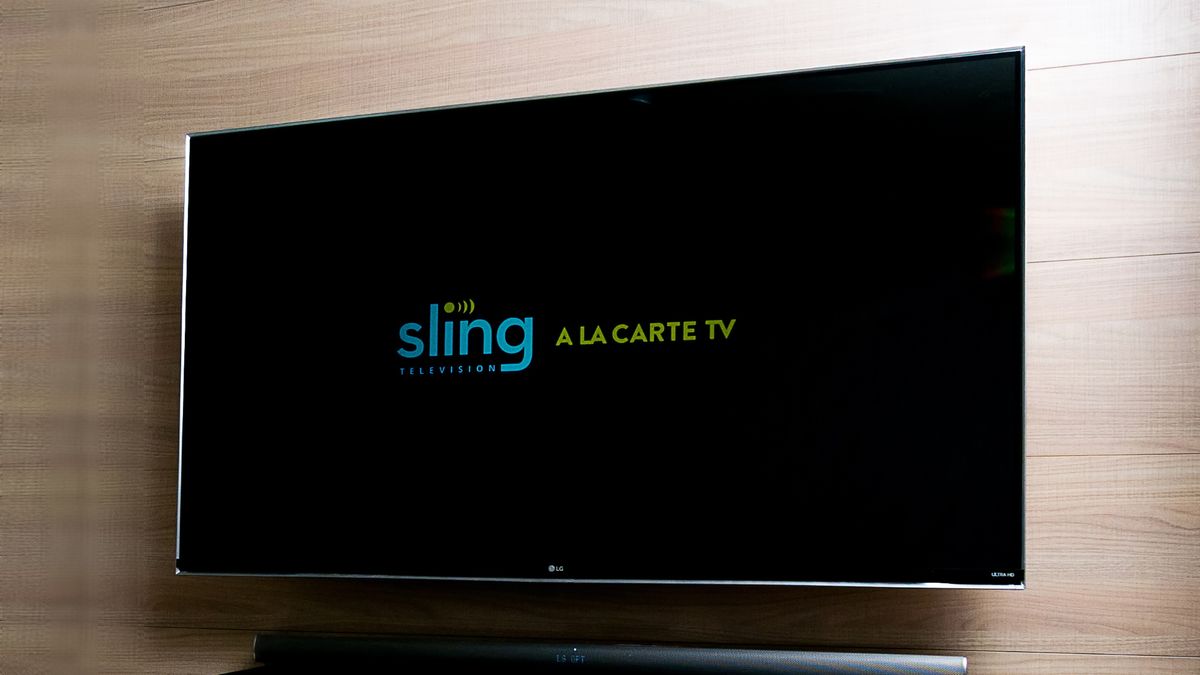 Sling TV  was the first over-the-top live streaming platform to hit the marketplace, being showered with "Best of" accolades from consumer publications nationwide and becoming an ideal alternative to cable. It may have recently ceded its title as the US's most-subscribed-to Live TV service to Hulu, but it remains a staunchly affordable and valiantly customer-focused enterprise – and we're here to help you discover the best Sling TV packages and prices available today.
In the wake of Coronavirus, Sling TV provided viewers across America completely free access to thousands of hours of entertainment content and breaking news, which is something that it continues to do (more on this below).
Sling TV's popularity stems from its focus on both flexibility and affordability. You can choose between three core packages and opt to include 'Extras' for an additional cost. These range from generic bundles like Sports Extra, increased Cloud DVR storage, and sought-after premium channels like Showtime, Starz, and Epix. There's plenty of scope to make Sling TV deals work for you – whether you're after variety, great value, or a bit of both.
With rival VOD services like HBO Max and Disney Plus also taking a bite out of the TV streaming pie, we're going to break down how Sling TV prices and deals compare with other platforms in the on demand and live TV streaming market, so you can be confident your online entertainment dollars are being well spent.
TODAY'S BEST SLING TV DEALS
Sling TV price: how much do packages cost?
There are two core Sling TV packages: Sling Orange and Sling Blue. Both cost $30 a month (the first month is only $20), but they're comprised of slightly different offerings.
Sports fans are best served by Sling Orange, which includes three ESPN channels and Motortrend, while Sling Blue includes National Geographic, a range of NBC offerings and Fox News (although the last two are only available in select markets – check which here). If you want a greater number of channels, some local networks and sports, you can choose the Sling Orange + Blue package for $45 a month ($35 for the first month).
Sports fans and those with young children are best served by Sling Orange, which includes ESPN, Motortrend, Nick Jnr. and the Disney Channel among its line-up. But if you're into great TV dramas and documentaries, Sling Blue is ideal, with National Geographic, Discovery, SyFy, and FX (the latter originally broadcast Sons of Anarchy, American Horror Story and more). If you want a greater number of channels, some local networks, news and sports coverage, you can choose the Sling Orange + Blue package for $45 a month (the introductory rate is occasionally reduced to $35).
After selecting your core package, the below extras can be added for the listed monthly fee:
Total TV – $20
Increased cloud DVR Storage –$5
Sports Extra – $10
Comedy Extra – $5
Kids Extra – $5
News Extra – $5
Lifestyle Extra – $5
Hollywood Extra – $5
Heartland Extra – $5
4 Extras Deal – $12
The Total TV Deal bundles up every extra listed above, guaranteeing big savings for TV aficionados (a $25 dollar discount per month).
Also available are a range of a-la-carte channels and international mini-packages, so you can personalize your line-up with premium channels like Showtime and UP Faith and Family, or select Chinese, Brazilian and Italian content, at prices between $5 and $10.
How to watch Sling TV absolutely FREE
Whether it's a shameless way to encourage people to try out the service or a genuinely benevolent act, Sling TV has over 5,000 films and TV shows that you can watch for free whenever you want. And it's just added two new AMC channels: IFC Films Picks, and Slightly Off by IFC, which includes independent films like Byzantium, and cult-comedies like Portlandia.
OK, so the bulk of content here – over 3,000 hours – is rather uninspiring. But from time-to-time Sling adds episodes of quality TV programming such as Rick and Morty and American Gods, alongside entire series of bonafide classics like 3rd Rock from the Sun and 21 Jump Street. Plus, with so many films available, there's likely to be something that suits your viewing needs – particularly if you're after some thought-free comfort viewing, because it's riddled with entertainingly dumb action films and hilariously trashy horror movies.
There's no credit card or registration required, you just head to the Sling website and start watching,
(Image credit: Sling TV)
How does the Sling TV price compare to Netflix?
Pitting Sling TV against Netflix is a bit like comparing apples and…zucchinis. Netflix is undoubtedly the don of on-demand streaming. It's only $8.99 a month for its Basic Plan, has an extensive cache of film and TV shows, and produces some thrilling original programming.
But if you're looking for a cost-effective replacement to cable, there's no competition. For $30 a month, Sling TV offers a minimum of 33 channels – about 50 if you select Sling Blue – that include Comedy Central, CNN, and Epix Drive-In. While the service's focus may be on live programming, Sling TV offers a healthy selection of instantly available content. You can further imitate the on-demand experience with its Cloud DVR service: recording up to 10 hours of programming for free or 50 hours for an extra $5 a month. Perfect for those whose lives don't fit around a TV schedule.
How do Sling TV package prices compare to Amazon Prime Video?
Although Sling TV defines itself as "a la carte TV", it's perhaps a label better suited to Amazon Prime Video.
In addition to an abundance of on-demand films and TV shows for $12.99 per month – less if you pay $119 for an annual subscription – you can pick from over 100 individual channels*. So Prime is ideal if you'd like access to an extensive film library, but are also dedicated to a particular genre or TV network.
However, at an average cost of $7 each, your monthly bill rises fast if you decide to add more than a handful of channels. If you're looking to replicate the multi-channel cable experience but at a low-cost, Sling TV remains your best option.
* You must be a full Amazon Prime customer – rather than only Amazon Prime Video – to add Amazon Channels.
(Image credit: Disney Plus)
How do Sling TV plans compare to Disney Plus?
Disney Plus is a blast of funshine whose low price should make you give a little whistle. In addition to the company's extensive back catalogue, the platform includes celebrated Star Wars spin-off The Mandalorian, National Geographic documentaries, and exclusive Disney+ content like the broadcast version of hit play Hamilton. The modest Disney Plus price tag and the broad appeal of its family fare are just two reasons why more established services might have noticed a shrinking market share.
– Sign up to Disney Plus directly at its site
Yes, the range of content on Disney+ is limited with just over 600 films and TV shows. It has no live TV option, not even streaming its own Disney Channel, whereas Sling TV provides access to numerous channels affiliated with the company (Freeform, for example).
Perhaps pre-empting its restrictive appeal to families with younger children, Disney Plus has assembled a bundle package that unites its content with the ad-supported Hulu and ESPN at $12.99 per month. Although the only live TV you'll get is sports, you'll appease tweens, nostalgic adults, and be able to enjoy more mature content from Hulu (which, unlike Disney+, includes R-rated and TV-MA programming).
How do Sling TV packages compare to Hulu?
Both Hulu and Sling TV have a plethora of live programming at relatively low costs, with Sling Orange providing access to over thirty channels for the very affordable price of $30 a month. Hulu + Live TV's core package is $54.99, but offers more than twice the number of networks. Even if you decide to purchase Sling Orange + Blue at $45, Hulu has the highest ratio of channels to hard-earned dollars – marginally.
It's a close-run thing. Sling TV surpasses Hulu with its affordability, "a la carte" flexibility and potential selection of 200 channels in comparison to just over 80. But, if your wallet can take the extra strain, Hulu wins as far as value for money is concerned, having thousands of OD movies and Hulu Original TV series like Monsterland, Normal People and The Great, in addition to live TV functionality. You can read more about Hulu's prices and subscription packages for further information.
How do Sling TV packages compare to YouTube TV?
If you can afford it, YouTube TV has the 'Wow' factor– although at over twice the price of a basic Sling TV subscription at $64.99 a month. Still, along with  a bounteous 90 channels that facilitate ample sports coverage, you'll also get unlimited DVR storage, allowing you to record shows to your heart's content (although they're removed after ninety days). In contrast, Sling TV provides a maximum 50 hours storage for a $5 fee. But, on the plus side, content is only erased if you exceed your limit.
Should you be looking for a more comprehensive option and don't mind paying double for it, YouTube TV will keep you happy. You can access dozens more channels than the Sling Blue and Orange packages combined, and get one of the best DVR services available, Additionally you have the option to include a clutch of Premium channels such as the revered HBO Max, which unfortunately isn't available as an extra through Sling TV.
How does the Sling TV price compare to HBO Max?
HBO Max brought the smackdown when it launch in May this year, uniting HBO's often ground-breaking shows with heaps of content from WarnerMedia and more to deliver over 10,000 hours of glorious entertainment.
Unlike Sling TV, it offers no live streaming, no additional channels, and no extras. It's a comparatively costly VOD offering at $14.99 a month, but this platform is all thriller and no filler. You get HBO's acclaimed back catalogue of TV shows, Game of Thrones, Six Feet Under, Westworld and Succession among them, the animated gems of Studio Ghibli, every season of Friends and The Big Bang Theory, and DC Universe blockbusters like the award-winning Joker. So all the toppings for the on-demand equivalent of an ice-cream sundae.
It's a rather antithetical offering to Sling TV though – especially after HBO was removed from that platform as an add-on due to a contract dispute. Sling TV replicates the cable experience on a budget, bringing 30 + live TV channels to your front room for $30 a month. There's no similar live streaming option with HBO Max. But it outshines Sling in regards the breadth and quality of its on-demand library. If you want a more casual TV viewing experience that won't break the bank, and with lots of sports action, then Sling is probably for you. But if you want to watch immaculately produced dramas and hit TV shows, then there's not really much of a contest.
More on this:
You can find more information about how to sign up to Sling here. If you're still unsure whether it's the ideal choice for you, we've also compared the best TV streaming services currently available in more detail.
TODAY'S BEST SLING TV DEALS