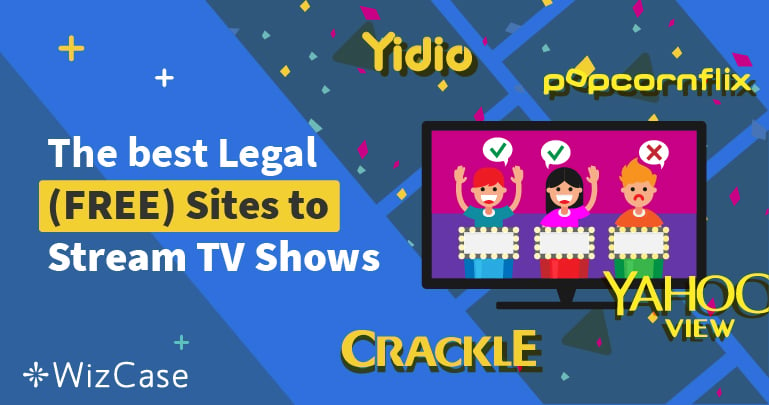 If you think that the only way to watch your favorite TV shows or movies is by paying a subscription to a cable company or streaming app, think again!
Don't worry, you're not alone. Many of us don't want to pay through the nose for cable TV or streaming services like Netflix, Hulu, YouTube TV and the list goes on.
Thankfully, there are a few legal sites that will still let people watch TV for free. The frustrating thing for many people is that many of the sites are geo restricted to the US. This means that while the shows are free you will need to pay a few dollars a month for a good VPN to be able to enjoy them (Not sure what a VPN is? Read this VPN beginners guide).
We certainly understand the draw of getting a free VPN, especially when looking for free sites to stream TV, but sometimes even "free" isn't worth the cost.
We highly recommend you steer clear of unofficial websites and only use those that are credible and known to be trustworthy. If you don't know what those trustworthy sites are, no need to panic. We have put together a list of the best trustworthy sites to watch free TV shows online for you.
The Top 5 Best Free Sites to Watch Movies and TV Shows Online
Whether you like to watch at home or on the go, these websites will give you access to streaming content for almost any device. Below, we listed the main features offered by each of our recommended sites:


This free to use streaming site is available on most devices. Sony Crackle is available in 21 different countries and offers ad-supported access to TV, movies, and originals with no limit to how much you can watch. It has a wide variety of content and regularly updates its catalog, so you never run out of things to watch.
Unfortunately, if you're not located in one of the 21 Sony Crackle approved countries, instead of landing on a page like the one pictured above, you'll instead see this site.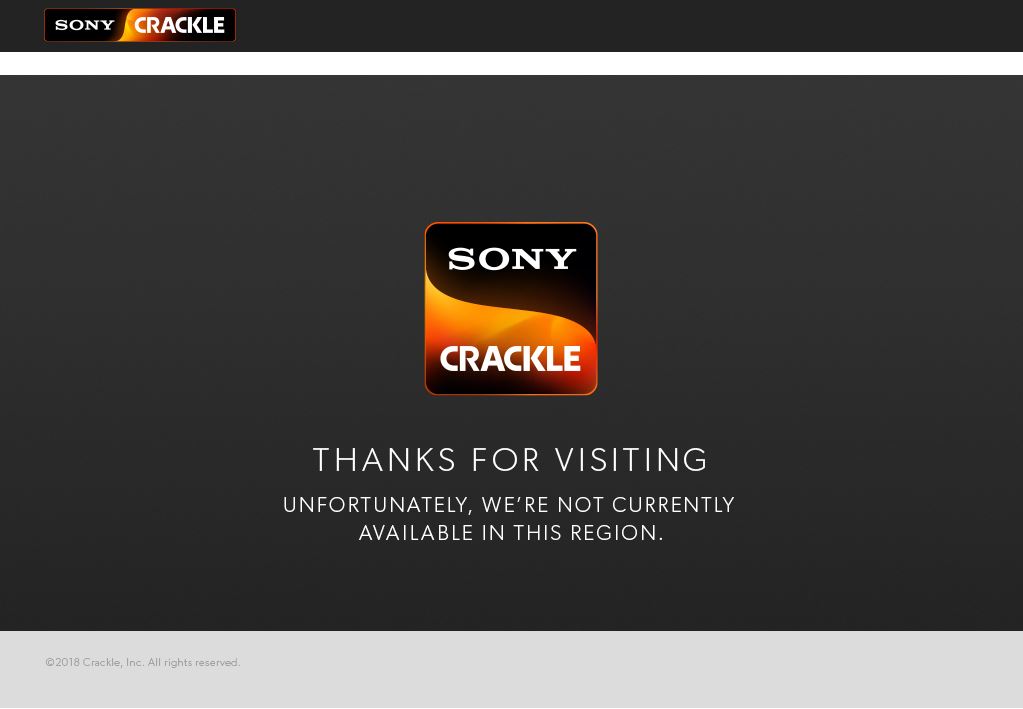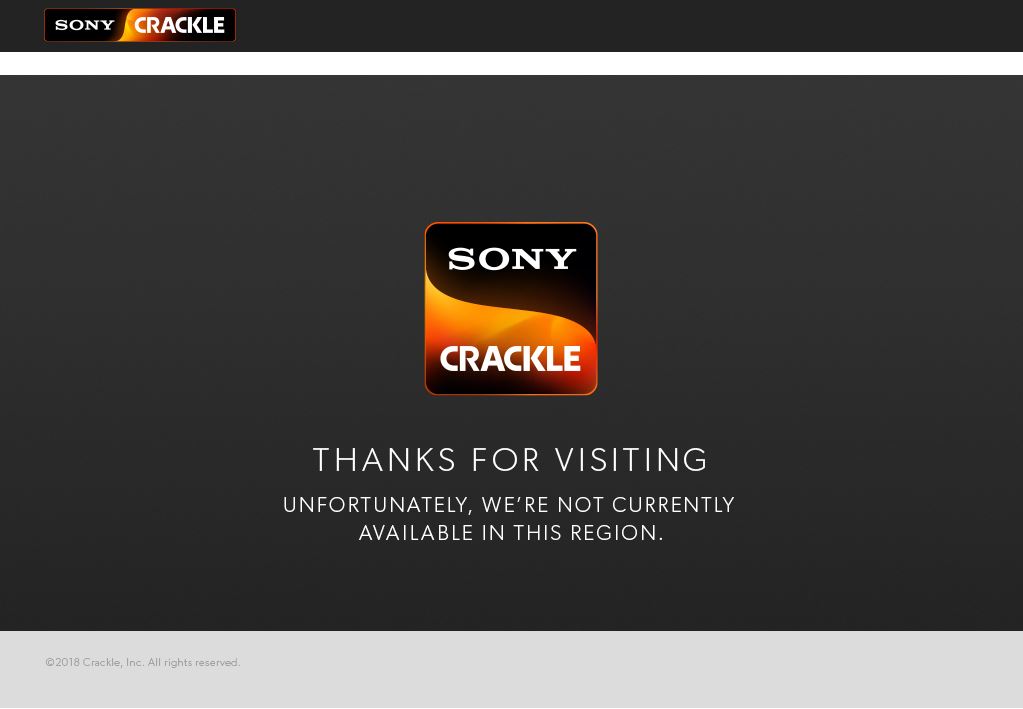 Don't be annoyed that you can't watch the great shows here just because you don't live in the US. Instead, get a VPN and connect to a US server, this will make it appear as if you are in the US and you can enjoy all the Sony Crackle that you want.
Sony Crackle offers apps on all major operating systems and streaming devices such as Android, iOS, Apple TV, Android TV, most smart TVs and, it is also compatible with Google Chromecast.
This free streaming site also includes parental controls and alerts that notify you of premieres and new episodes.
Popcornflix offers free ad-supported access to many shows and over 1500 movies. This streaming site provides an easy-to-use user interface and simple navigation that allows you to select between TV shows and movies by genre, newest arrivals, most popular, and more.
Not all the videos on Popcornflix are available all over the world.


We understand how frustrating this can be when all you want to do is kick back and watch some TV. Getting a VPN is an inexpensive solution to your problems. For less than the monthly price of Netflix you can get VPN that will allow you to watch all the Popcornflix shows you can handle.
Supported devices include Apple TV, Apple IOS, Roku, Afmazon, Xbox, and Google Play.
As a free and completely legal streaming site, Popcornflix is an excellent choice to find your favorite TV shows and Movies.


If you enjoy watching TV shows on NBC like The Voice, America's Got Talent, and Saturday Night Live, you will love the fact that you will never miss another show.  NBC has made all the recent episodes available to anyone without needing an account or a cable subscription. If you want to catch up on an older episode, you will have three credits that can be used to watch any content. Just connect your Facebook or Gmail account to NBC and you'll receive three free credits. Each show that you watch will use up one credit.
While you don't need a cable subscription you do need to be located in the US in order to watch.


This is an easy enough hurdle to overcome, just a get a VPN that can bypass the geo block and you're all set.
Supported devices for NBC include iOS, Android, Apple TV, Roku, Amazon Fire, Xbox One, and Xbox 360.


This free streaming service is highly recognized for its partnership with Hulu to grant access to certain content from ABC, NBC, and Fox. Yahoo! View has both a free and a paid level of service that offers different content depending on your tier. The free service allows you to view an extensive collection of content.
Movies are also available on Yahoo! View with TV options from popular shows such as 24, MasterChef, Modern Family, just to name a few.
If you're located outside of the US, you will get the following error message


Don't worry, you can still enjoy all the shows and movie on Yahoo! View if you get a fast VPN that can bypass the Hulu geo blocks.
Like most free sites, Yahoo! View is supported by advertisements meaning you will need to ensure the occasional ad from time to time, but if this is something that you would like to pass on, its paid level subscription is the way to go!


Different from the other streaming sites on this list, Yidio's service aggregates movies and TV shows for its viewers. It displays content that is only available for free by directing you to the website which offers your desired movie or TV show at no cost. Think of Yidio as a TV show comparison site where you can choose the best place to watch your favorite shows.
Yidio's content range covers a wide variety of genres and all the latest and popular shows. It works by simply choosing the show you want to watch and selecting the source you would like to view from, it is that simple!
However, some of Yidio's search results may request you to pay a fee before you can access the content. Nonetheless, Yidio is a site worth using.
Disclaimer: Stream Online Safely
It is important to note that although these sites are completely legal, there are dangers to streaming shows online. Using a VPN will not only help you bypass the geo blocks but will also protect you from dangerous content and cybercriminals who intend to steal your personal information.
Using a VPN will give you peace of mind knowing that your personal information is being kept protected and confidential while streaming online.