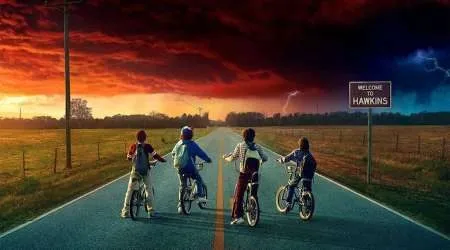 Why should you compare streaming providers? For a long time, Canadians have been paying through the nose for their news, sport and entertainment. And while we've become accustomed to services like Netflix and Amazon Prime Video, there's now new players on the block like Disney+, Apple TV+ and local providers like Crave TV.
Playing catch-up, accessing premium entertainment is easier and more affordable than ever. Comparing what each service offers and how much it costs could save you a fortune in the long run.

What do I need to compare?
The price of the service
The content on offer
The streaming quality supplied
The devices that are supported
There are many things you need to consider before signing up with a streaming provider but it essentially boils down a few comparable factors: price, content, quality and compatible devices.
That's just the start. Which services offer a free trial? Which services have a lock-in contract?
We've done the hard yards for you and answered all those questions and more in the table below.
If you'd like to dig a little deeper we answer some commonly asked questions and explain why streaming is taking over further down the page.
Compare TV streaming services
Try before you buy with these free trials
What is Internet TV and streaming exactly?
Internet Television is televised content that is delivered to all sorts of connected devices, from personal computers to smartphones to video game consoles.Also referred to as "IPTV' or "streaming", this technology enables viewers to watch television shows, movies, news and sport in real time over the Internet.
The streamed content is viewed through a website or native application that gives the viewer access to a live stream or library of television shows and movies.
With a steady Internet connection and compatible device, there is little difference from what traditional broadcast options offer.
I'm sold but I don't know if I have the right equipment. Which devices can I use to stream?
This is a common deterrent for people looking to make the switch to streaming but don't worry, there are plenty of devices you can use to stream Netflix, Crave and more. In fact, you've probably got one or two in your home already.




Computer

If you've got a PC or Mac desktop or laptop computer, you're already halfway to streaming most major streaming services. Almost every streaming service in Canada can be accessed by the web browser you use every single day.

Smartphone and tablet

One of the more popular devices to stream video on, smartphones and tablets allow you to binge TV shows, movies and news on the go. Most major streaming services are compatible with iOS, Android and Windows phones and even offer offline viewing options so you don't chew through your data.





Game consoles

Why fork out for a new television when you probably own a streaming-enabled device already? Game consoles like PlayStation 4 and Xbox One have native apps for Netflix, Prime Video and more. The 4K-ready PS4 Pro and Xbox One X also allow you to stream 4K/UHD content (when connected to a 4K TV).




Streaming media devices

If you're not looking to fork out for a Smart TV, there is a huge selection of affordable streaming hardware options, like Google Chromecast, Apple TV and Fetch TV that will essentially transform your standard television into a Smart TV.
Understanding your streaming options
Why is streaming taking over? Convenience. While you can live stream TV shows and movies as they happen, the main draw of streaming television is the thousands and thousands of classic movies and recent blockbusters available with the press of a button.
The wide selection of compatible devices also means you don't have to wait until you're home on the couch to catch up on the latest news and premium TV shows. Streaming and Internet TV services can be accessed from your office computer, from your smartphone on the commute home and when you get home, you can continue what you were watching on your Smart TV without missing a beat.
Streaming is also relatively cheap. For years, entertainment has been dictated by cable and satellite providers that usually charge huge fees and require some kind of contract or ongoing commitment. Netflix, on the other hand, charges just $8.99 per month at its lowest tier and offers quality original content and options for HD and 4K (Ultra High Definition) streaming at its higher tiers.
Compare the differences in content, pricing and packages from Amazon Prime Video, Crave, Acorn TV, Netflix Canada and CBS All Access before you decide on one.
What are my options for streaming?
There are various ways you can view content over the Internet. Some are convenient but take a toll on your data while others take longer but allow offline viewing. Let us break down the differences.
These are providers that charge you on a monthly basis for their services. You get access to a range of TV shows and movies and there are different package options to select from. In most cases, you'll need a reliable Internet connection with plenty of data to stream the content. Some notable players in the space are Netflix, Prime Video and hayu.

While these services don't offer live television, news or sport, there are dedicated streaming options to suit just about every need.

These are companies that have developed their own streaming or download system and charge you for each item that you rent or buy including TV shows, movies and music. Some examples of this include YouTube, Google Play, PlayStation Store and Microsoft Store.

Cable services like DirecTV and Dish offer traditional cable TV services. These services usually come at a much higher cost than streaming services and incur additional fees, such as install and hardware costs. With that said, these cable TV services often have a streaming alternative, which is the case with DirecTV Now and MyDISH.
Frequently asked qeustions
How is the content delivered to my device?
This is all well and good but how exactly did Daenerys and her dragons end up on my smartphone? While it's not breathing fire or raising the dead, it's still quite magical. Let us show you how it's done.
More FAQ
More questions? You're not the only one. See what other people are asking.
There's a whole suite of devices and gadgets you can stream on but device compatibility varies from service to service.
What content is available to stream?
We've got complete lists of everything streaming on Netflix, Prime Video, hayu, Disney+, and more.

Source