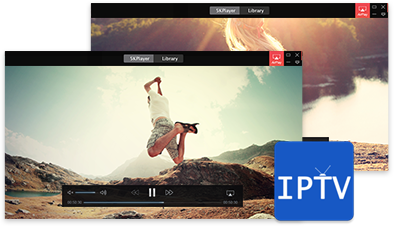 8 Free IPTV Player Software for Windows (10) and Mac
5KPlayer, VLC media player PotPlayer, KMPlayer, Kodi, Free TV Player, TiviMate IPTV Player and GSE SMART IPTV are the top 8 free IPTV players for Windows and Mac we list for you to stream IPTV M3U/M3U8 playlist channels. Take a look at these free IPTV players with our hands-on test reviews, then you will know what is the best for you.
No.1 5KPlayer – Free IPTV M3U/M3U8 Player for Windows 10/Mac with Quickest Response
Main features: Quickest IPTV M3U/M3U8 response; play downloaded .m3u8/.m3u file and directly stream .m3u/.m3u8 IPTV URLs.
Compatibility: Windows 10/8/7/Vista, macOS Big Sur beta and earlier.
With full support for .m3u and .m3u8 network files, 5KPlayer, as a streaming media player opens IPTV M3U and M3U8 links like a charm. Compared with other similar players, this IPTV player gives the quickest response to IPTV .m3u/.m3u8 playlist links and offers smoothest M3U/M3U8 video streaming experience right away. Its hardware acceleration feature greatly enhances the playback quality to render better color and sound. You can even force enable 360-degree playback mode to these IPTV streams.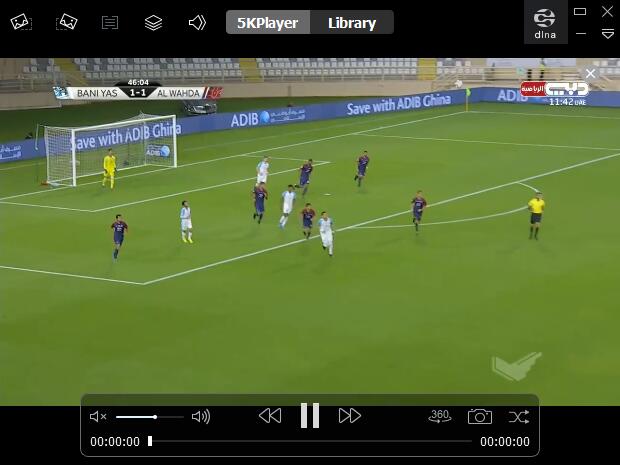 Sample IPTV link: Dubai Sports – http://dmiftvll.mangomolo.com/dubaisports/smil:dubaisports.smil/chunklist_b1750000.m3u8


No.2 VLC – Open-source IPTV Player for Windows 10/macOS
Main features: Play downloaded .m3u/.m3u8 file and stream .m3u/.m3u8 links; create multiple IPTV playlists for you to choose at will.
Compatibility: Windows 10/8/7/Vista, macOS Catalina and earlier, Android, iOS, etc.
As a network based media player, VLC was and still is developed in a networking environment. Thus, its top priority is to play network files and network streams. IPTV stream is among them the easiest network files for VLC media player to open. Drag and drop an M3U/M3U8 IPTV playlist file or a single M3U/M3U8 file to the player and it will start streaming stably. VLC streams IPTV M3U/M3U8 files as one of the earliest .m3u8/.m3u IPTV players on PC/Mac.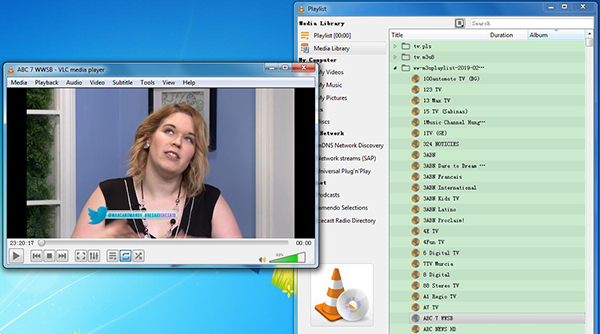 Sample IPTV link: ABC 7 WWSB – http://live.field59.com/wwsb/ngrp:wwsb1_all/playlist.m3u8
No.3 PotPlayer – Free IPTV Player with Preset IPTV Playlist Channels
Main features: Many preset IPTV playlist channels for direct IPTV streaming
Compatibility: Windows 10/8/7/XP/Vista
The best part of PotPlayer as an IPTV player is that you are provided with preset IPTV playlist channels and you can watch them instantly. The connection is based on your own network environment, therefore 100% playback success cannot be granted. Limited connection speed and bandwidth can interrupt IPTV streaming smoothness. Do lift firewall restriction for your PotPlayer to play IPTV on Windows computer successfully.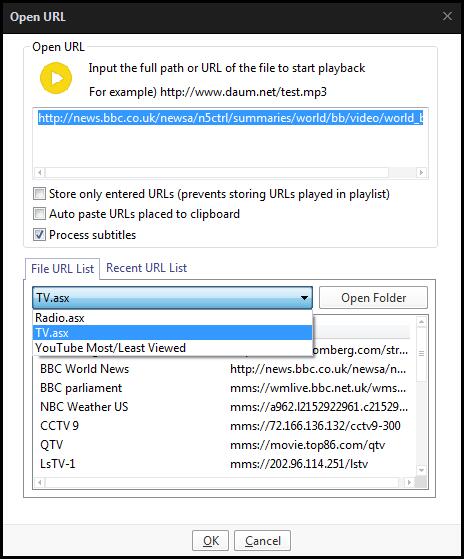 No. 4 KMPlayer – PotPlayer's Alternative as an IPTV Player for Windows
Main features: Smooth IPTV M3U/M3U8 streaming
Compatibility: Windows 10/8/7
KMPlayer would be another good IPTV player for Windows to download for IPTV M3U streaming, since in our test, it gives an even better and smoother playback of IPTV links than PotPlayer. You can add filters and 360-degree playback mode to the IPTV streams, and even capture your favorite parts as GIFs from IPTV videos.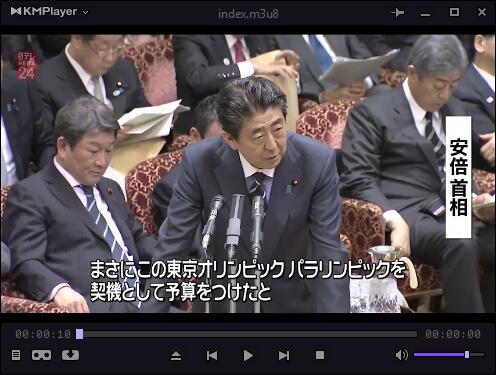 Sample IPTV link:News 24 Japan – http://www.news24.jp/livestream/index.m3u8
No. 5 Kodi – Award-winning Home Theater Software with IPTV Streaming Ability
Main features: Automatically obtain movies and movie information from IMDB
Compatibility: Windows, OSX/iOS, Android, Linux, Raspberry Pi
Kodi is a free and opensource software that you can customize its features by adding add-ons. You can add and enable the "PVR IPTV Simple Client" on Kodi media player, and then set up it to play stream videos through the local path (include local network) or remote path (URL). The setup process is a bit complicated, but once the setup is done, you can automatically grab the movie and movie information, and easily manage them. For example, go to the "Movies" navigation on the left side, you can find the very specific categories include "In progress movies", "Recently added movies", "unwatched movies", "Random movies", "Genres", "Movie Sets".
Read more: How to Watch IPTV on Kodi with Kodi Add-ons & M3U/M3U8 URL?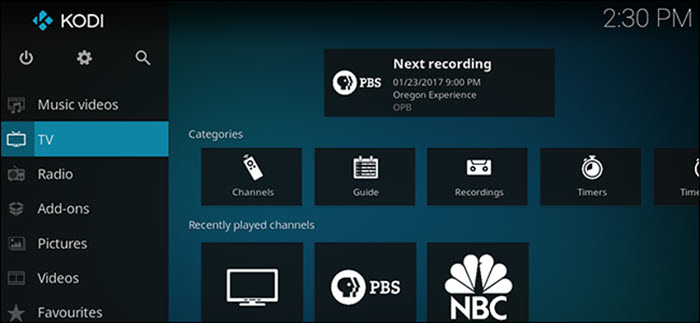 No.6 Free IPTV Player – Windows 10 OS Official IPTV Player
Main features: Free TV Player allows users to play their own M3U IPTV playlist.
Compatibility: Xbox One, Windows 10 version 14393.0 or higher
Free TV Player is a free software from Microsoft Store and as long as you are using Windows 10 OS, you can install this extension to your Windows 10 computer. If you do not have any playlist you can search on the internet for IPTV playlists or M3U playlists, download and play them through this app. Although this software has poor stability and compatibility, even the feedback says "less than half worked", it is worth trying because it is 100% free and safe without any plugin.

No.7 TiviMate IPTV Player – Free IPTV Player to Watch Contents on Computer & TV
Main features: Watch live TV channels from your IPTV provider on Android set-top boxes.
Compatibility: Windows, Mac, Android TV
TiviMate IPTV Player does not support touch functionality, so it won't work on a tablet or so on. Also, TiviMate IPTV Player does not provide any TV source, you should add a playlist from your IPTV provider to be able to watch live TV channels. This is a free APP with basic features to play IPTV content, but if you want to enable other features like multiple playlists, scheduled TV guide update and more, you should pay to upgrade to premium version.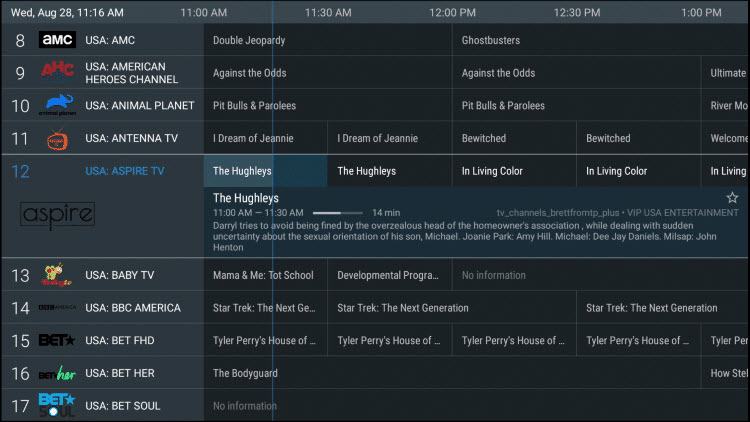 No.8 GSE SMART IPTV – Free Complete User Defined Advanced IPTV Solution
Main features: Import channel playlists and EPG guides from IPTV subscriptions and offers an easy way to stream your channels.
Compatibility: iOS, Apple TV, Android and macOS
GSE SMART IPTV player is officially available on Google Play Store and Apple App Store, if you cannot visit any one of them, you can go to the webpage to download it. GES SMART IPTV is free to use with advertisement, and you need to pay a small bill to move the ads if you want. However, the sad point is that you cannot use it on Windows PC.